Click Below to Know More About Courses
All Our Sales Training Offered Online with 30% Discount Through the Covid 19 Pandemic
What our customers say about us

I believe Premier Training have a long – standing relationship
with Musgrave Super Valu and I have to say the training was great, I learned so much and would highly recommend to others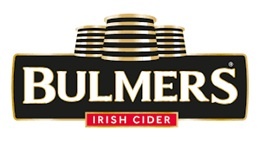 I have been on lots of courses with Premier Training and Frank and they are always excellent. The content is beneficial and role play group work is a good way to learn. Frank is an excellent very knowledgeable trainer and I would definitely recommend them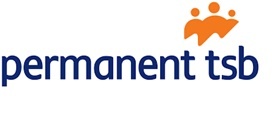 I highly recommend Frank and Premier Training, great wealth of knowledge and was
able to give us all relevant feedback throughout the day both positive and negative in
A really good and helpful way. I thought it was great lots of tips and learnings to take
away and use and such a clear personable and knowledgeable trainer

I was very wary of the training beforehand and this was based on previous training
I had received from other training previously. I went into the course with low expectations,
but I was really really impressed with the course, I found the instructor excellent and
Very relatable and I was extremely impressed with him, he definitely knows his stuff. I
Would definitely recommend Premier Training to others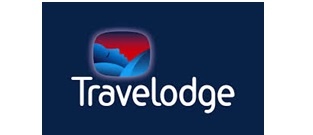 I would absolutely highly recommend Premier Training, they are excellent 'top class' so practical
So interactive, extremely informative, the whole process is excellent. The instructors knowledge
and abilities to get everyone involved is excellent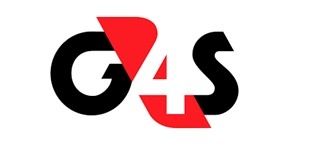 We have used Frank and Premier Training for many years in all different aspects of training.
I have always found them to be attentive to our needs and able to tailor the content for
the appropriate training for our teams. I have no hesitation in recommending Premier Training
for your teams
Premier Training are definitely 5 star plus (if you could give plus) I would absolutely recommend to others, the content was extremely beneficial and was so geared to our role, there was so many things I picked up. Frank had another trainer with him called Eric and both Frank and Eric were great company they made the whole time fun enjoyable and pleasant and I would absolutely with no hesitation recommend Premier Training, as I said 5+ stars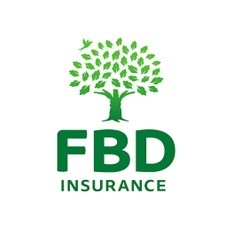 I would definitely recommend both Premier Training and the instructor Frank, the training
delved into all the areas that were important and I got some great tips, the whole day was interactive with real life good examples. I learned a lot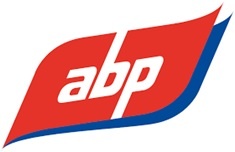 The 4 days were all excellent I would highly recommend Premier Training, I
t was great there was so much interaction and Frank was excellent at getting everyone
Involved. Every day was very good and I really found working as a team to come up
with answers was really beneficial as you were thinking the whole time. Frank kept
everyones attention all the time, some courses are not like this one, it was really good
and again I would highly recommend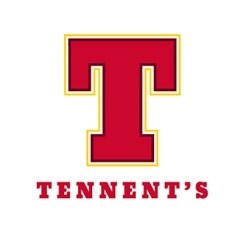 I would definitely recommend Premier Training we have done numerous courses with them and they are very professional, always make it interactive and relevant to our business and there are always key points to take away from every course, any training I have done with them has always been great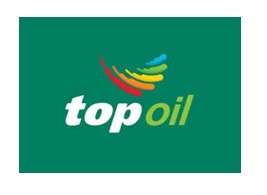 Overall the training was excellent, I would highly recommend and Frank was really good he was professional, friendly knowledgeable impressionable and amiable. He made the course well structured with lots of tips in each section, the group work was really good and I am delighted we had Premier Training and particularly Frank…Thank You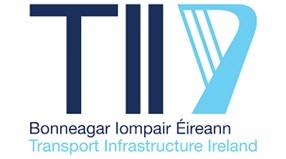 Excellent, extremely impressed, I would definitely recommend Premier Training and particularly Frank, his knowledge and skill levels are excellent. He is extremely clear he makes everything so easy to understand and practical, he uses examples that are relatable to everyone, the whole course was full of group sessions and I am impressed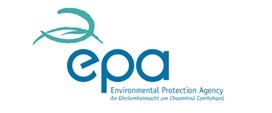 I understand Frank and Premier Training have been training with the EPA for a long time now
I found this course to be excellent, every bit of it was relevant. I couldn't fault it in any way and
I would definitely recommend them. Really good ideas and explanations and Frank was able
to make you feel at ease on what could have been a very daunting programme. Thank you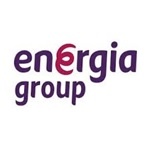 Frank and Premier training as always were excellent. The content and delivery were excellent and I keep saying Frank always gets everyone involved makes it so interactive and  so experienced. This was the most practical course I have ever attended and delivered again in a really easy user friendly way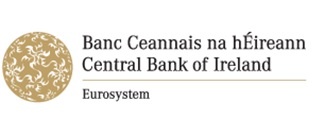 I would have no difficulty recommending Premier Training, I found them very good
and the content was extremely useful for our role, I found the techniques and concepts
Were explained clearly and were easily understood I also found the instructor was very
Engaging. The technique of using interactiions were very good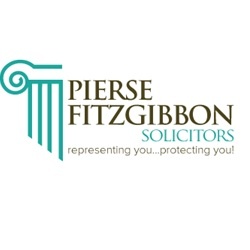 I would have no hesitation in recommending Premier Training or the trainer he was excellent,
kept the attention at all times and the time flew in. The course was tailored and relatable to
our business, again I would absolutely recommend them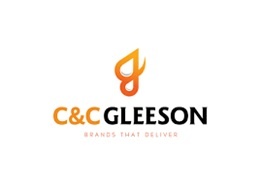 As always with Frank the training was clear enjoyable simple and interactive,
has a very relaxing easy style but still keeps everyone focused on the results,
excellent trainer and excellent communicator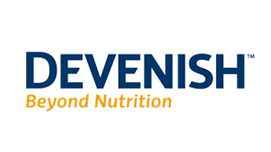 I found it a very good course and picked up a few good points, there was good time allocation for each part of the course and I found the role play beneficial. It was better than
Other sales courses I have been on in the past with other trainers, I found it beneficial and Frank made it feel more relaxed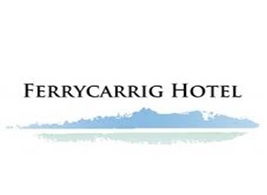 Premier Training managed to tailor the course totally to our needs, it was not generic
it was excellent. My colleagues had been on many similar courses with premier Training
and I believe this was why they were chosen again as the feedback was always excellent.
The instructor was excellent offering so many real life and totally relevant examples and
lots of tips, can not recommend them highly enough, learned so much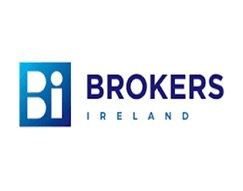 All the training was brilliant, everything was made so clear and easy to understand, the group
work and exercises were really good and the whole training was interactive, I thought it was brilliant
and I will definitely be recommending to others

As always with your training the training was excellent, I found it very worthwhile myself
and I also know from feedback of others everyone felt the same. Thanks again Frank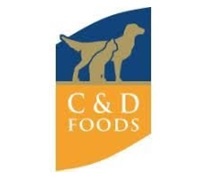 A really eye opening 2 days that really will help me to work so much better in the future
I can't recommend highly enough, I thought it was great. Role plays, exercises, group work
were all really good and then an instructor who was warm friendly and a pleasure to listen to, great training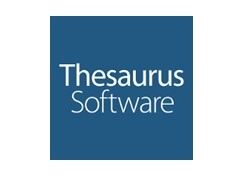 Really enjoyable course and all of us got so much from it, the trainer was so engaging
and had a great delivery. The course was very beneficial, and I would absolutely recommend
Premier Training, very impressed with everything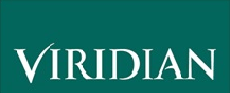 I would highly recommend Premier Training, Friendly Professional interactive informative experienced practical tailored to us and very applicable to our everyday tasks.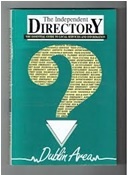 Frank was extemely knowledgeable an excellent trainer, kept us totally focused but had good fun. I could not praise the training enough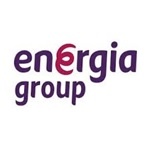 Make it so easy to learn, whether it be through teamwork in groups or discussions
He kept us all together focused and enjoyable with so much interaction. Trainer and course
Were excellent and I was very impressed, looking forward to the follow on course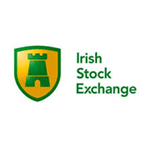 Excellent 5 stars would highly recommend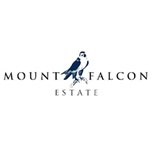 Would highly recommend Premier Training, so interactive, listened to what we needed covered tailored the course to our needs and got everyone involved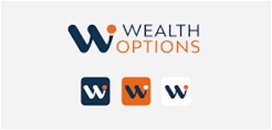 Premier Training worked with us a few times and found the training to be
Extremely beneficial. Frank was able to get everyone involved and the time flew
I got so many valuable tips that I can use in my everyday life and I got way more
From the course than what I was hoping for, I really thought it was excellent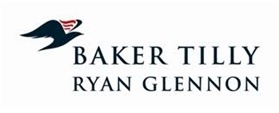 Well organized, professional, informative, interactive and made it very relevant
To our business, I would definitely recommend to others and as well as that was
humorous not too serious but covered everything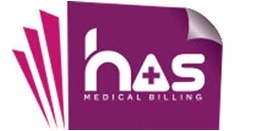 Again I am saying I could not be happier, I felt it was very educational, Frank again was perfect,
I learned so much in such a relaxed way. I know I said it previously but the day flew in,
I would highly recommend to others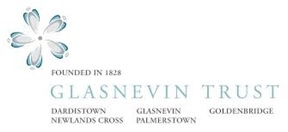 The feedback from all the training courses has been excellent and we will continue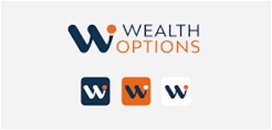 I rate the training extremely high, there were so many areas that I will benefit from
The professionalism experience and knowledge of the instructor was excellent. He got
Everyone involved right from the beginning, he made the whole day enjoyable and a
great learning experience.. He was so engaging and interesting in all aspects including the
Role plays. I would highly recommend the course the company and definitley the instructor
He made every part of it so interesting.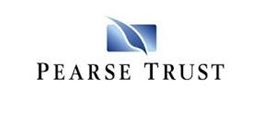 Very engaging content plus a very engaging personable instructor, was able t o relate it to our business,
I would definitely recommend to others really enjoyed it and took a lot away from it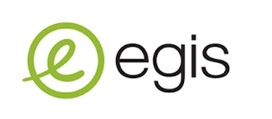 Premier Training were excellent all elements of their course will be of benfefit, I thought
the instructors skills were excellent as a result of having many years of practical experience,
which really showed. He was able to tailor the course to our team and the content was excellent.
I found the whole experience excellent informative and helpful and would have no difficulty
recommending Premier Training.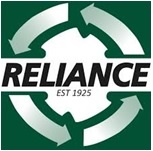 The training was excellent, the trainer was very good at listening to individuals problems
Then was able to show them and advise them on the best solutions throughout the course.
He explained everything in simple terms and used really good examples from his experience
I would definitely recommend Premier Training and the course to others

I would without a doubt highly recommend Premier Training, I really find the interactive style and the different learning techniques and learning styles are excellent, the group work that expanded into additional skills was really beneficial and Frank is so knowledgeable approachable and friendly. He has a great way of mixing the day up to get all involved and knows what he is talking about, No hesitation in recommending Premier Training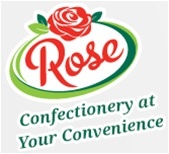 Delivered exactly what was requested and tailored it for our team, clear concise information and
The group work worked very well, was also very happy with Franks skills in the delivery of the
course would recommend to others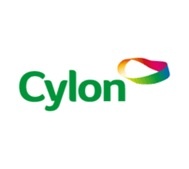 I would highly recommend bot Premier and Frank to any customers, the communication from the very begining was excellent and Franks communication is excellent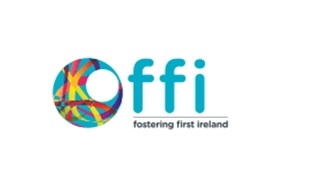 I was referred to Premier Training by a colleague who had been on previous courses with them and I would absolutely recommend them to anyone else. I learned so much over the 2 days, I found the content was excellent and Frank was brilliant, he was able to make all the material very relevant to everyones job role. He made the whole course interactive never a dull moment but in a very relaxed way. A really useful course from an excellent trainer 5 stars without a doubt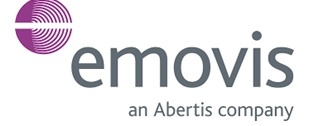 The trainer was excellent, and the content was so relevant to me for
Both work and personal life. I found the experience very good
and would definitely recommend to others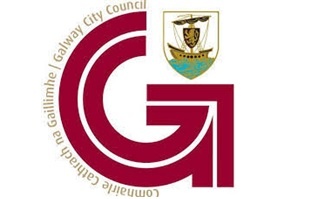 Definitely I would recommend Premier Training, the trainer was excellent his
knowledge was very good and he got all of us involved right from the start.
It was all very interesting and every part of the course I found was beneficial to me
In my job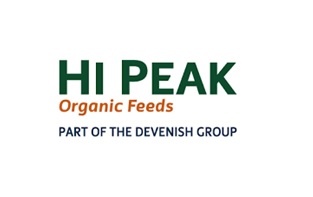 Fantastic training, I would have no hesitation recommending Premier Training, I thought
The trainer (Frank) was excellent, he may have lacked being the exact fit for our business
but his experience meant he could still make his examples of his knowledge relevant to us. He
Pitched both days at the right level for all students, made it interactive and was very focused but
Never felt I was under pressure, he is very engaging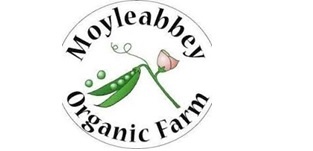 The training was excellent, I know we have had Premier Training do a lot of training
with us and we keep using them, this was the first course I have been on with them
and I thought it was excellent, the instructor kept us all busy with plenty of walking
round through the day with short group exercises which made it really interactive
and interesting, there were some really good tips that I can use and
it was pitched at the right level for the group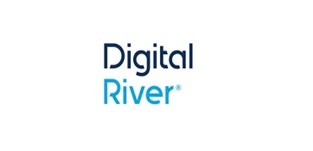 I would definitely have no problem in recommending Premier Training to other companies
They were excellent, they make the training so practical and give you tools that improve
your everyday work. I have definitely taken things away that will work and are practical,
their training is excellent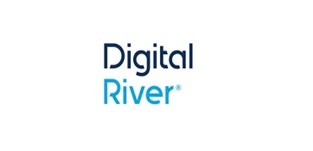 Thank you so much for the recent training you carried out for our team, the feedback
has been fantastic. Having been on the training I can also say that I thought it was excellent also. It was so well organized from beginning to end. The engagement of the trainer was great and his knowledge of the subject was extraordinary.
The course materials were really good and the interactivity and group exercises were great.
I loved the way the group was invited to participate in the whole course from beginning to end,
I just want to say Thank You so much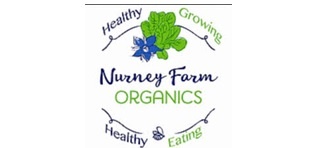 I have been on 3 courses with Premier Training and they were all done with Frank. I can honestly say that Franks courses have made a significant impact on my business and impacts to improve my working life for the better. I would definitely recommend Premier Training and also Frank for anyones training needs.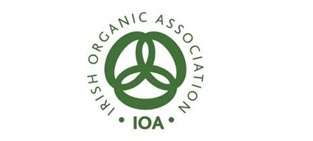 We Have used Premier Training on a number of occasions over a 2 year period and I would very very very much recommend them to others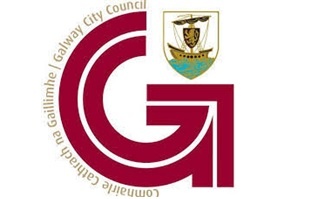 Premier manage to create training that was so well organized with all different methods
Such as DVD work, group work, individual exercises, which was great as everyone was
Involved, the instructor delivered and managed the day so well in a relaxed but focused
atmosphere, he was so easy to approach and answered all questions, I would definitely
Highly recommend Premier

I will recommend Premier Training to all my colleagues, the experience from beginning to end
was great. I found everything was so well organized and Frank created such a relaxed
environment adding stories anecdotes from his own experience which was immense. I really
found Premier Training excellent and Frank is a wonderful instructor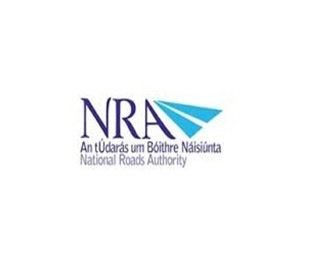 I have no hesitation in recommencing Premier Training for 1:1 coaching, Frank was really good
and made it so clear and easy, I found the whole day really great and it is not easy for 1:1 for a day
but I got so much out of it and now looking forward to putting the tools into practice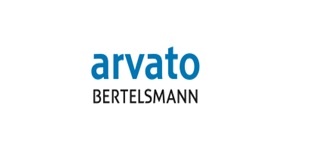 What I like was Premier Training make the training so practical, it is not theory it was related
To our work situation we had discussions on areas and issues then came up with plans to overcome
Difficult situations. I really liked the exercises and self evaluation exercises like conflict management
Overall I find Premier training very good and if someone os looking for very good practical training
I would recommend Premier Training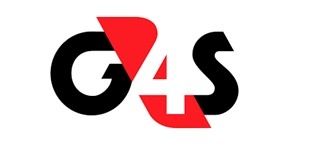 I have been on a few courses with Premier training and I would definitely recommend them
to others, they are always excellent, in fact the last session I attended with them was the most
interesting training I have ever attended, the instructor is so knowledgeable and so relaxed friendly
And easy to tune into, I really highly recommend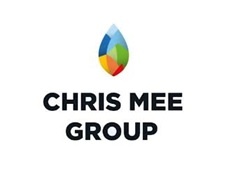 The training was much better than I expected it to be, it was extremely practical and I picked up some
great tips that will definitely help me, the trainer was very personable and made it easy to learn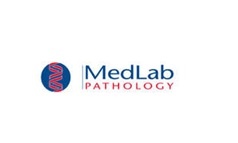 I was recommended this course by my Manager and it was excellent, Frank was stellar and he made
the whole course enjoyable, there were numerous behaviours and points which I could take away from
the course and apply to my role immediately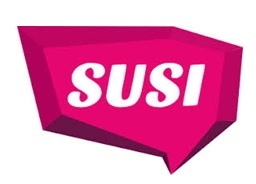 The whole experience of being on a course with Premier Training was excellent,
I found the group tasks very beneficial the training was extremely well structured and very
informative. The instructor was excellent and was really good at explaining things. I would
not hesitate to recommend to any other companies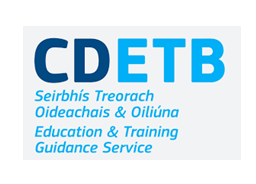 The layout and delivery of the training was excellent in my view this is down to the instructors
skills, he was excellent. There are post graduate full time courses over a year that this 2 day course
I attended with Premier Training , is on a par with. Excellent from start to finish, highly recommend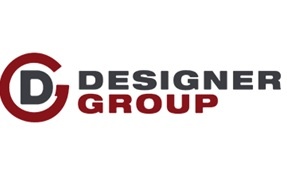 I would highly recommend to others, the training was excellent, I could not fault anything. The content was very good and there was plenty of interaction. The trainer was interesting experienced and kept the course moving all day. Overall it was excellent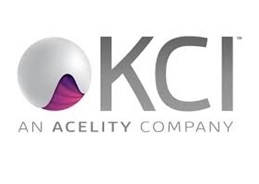 Premier Training and the instructor were absolutely fantastic, I can not recommend
them highly enough, very professional and so approachable. The whole process was fantastic and on the training days it was always highly interactive, so everyone learned from each other As well as drawing from the instructors knowledge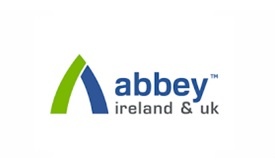 I would 100% recommend Premier Training based on the training I have done with them.
The training really exceeded my expectations, I really enjoyed the way the day was broken
down as it was a mixture of all different learnings, it also made me think and evaluate things

The training was excellent and I would recommend Premier to any company looking to upskill
their staff, I found the information and detail great, video acronyms and examples were so
relatable. The instructor had great people skills and his communication was great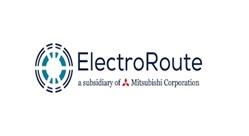 I would definitely recommend Premier Training, there was something to be learned by everyone in
The groups and at all levels. I benefitted so much from the course in lots of different areas, the
instructor was excellent, full of knowledge and engaging, not only is the training good and interactive
but the methods of delivery were excellent also

Extremely informative, definitely recommend, very engaging, professional and knowledgeable
trainer, an excellent day of training very rounded, delivered very effectively, Thank You

I would most certainly without any doubt recommend Premier Training, they made the
course so relatable to our business, it was tailored to match our specific needs. Frank
was the trainer and he was excellent he explained everything down to the finer details and
always backed up what he was saying with real life examples of what works and what doesn't
and why. I love that kind of thing because I can relate to a lot of what we covered, again I most
Certainly would recommend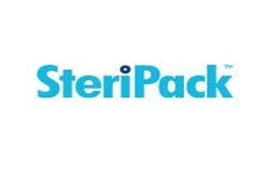 I would definitely recommend to others, very practical training and high involvement it did
not feel slow paced at any stage but yet was relaxed open informative and honest
I would recommend Premier Training to others, training was effective and very skillful, the instructor
was excellent, the structure was very good and he managed to get the points across to all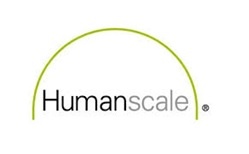 I was involved in booking the training and we had never used Premier Training before, the training
they carried out was excellent and exceeded my expectations and much more, Frank was excellent
made it fun, relaxing but still very informative and we all learned a lot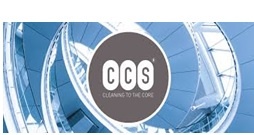 Had never heard of Premier Training but they ticked all the boxes, the course content was excellent
and as a colleague if mine said after the course the instructor 'really nailed it' he was excellent
very happy with everything
We train for top 100 companies.We train for small, medium, large and multinational companies.Training is based on Best Practice up to date methods.All of our training is highly interactive and practical.Our trainers are all European Master Trainers.Our trainers carry out CPD to remain at the top of their game.We handpick our trainers based on their track record and customer feedback.Our feedback is 4.87 out of 5 in over 15 disciplines.We offer a 100% no quibble money back guarantee.
We are European Master Trainers who specialize in training your team based on what is important to you , we offer high class training solutions to match your needs
Participative – Practical – Training Courses
Tailored to your business needs.
Contact us and discuss how we can help you to achieve 100% of your organisation training goals, with zero risk